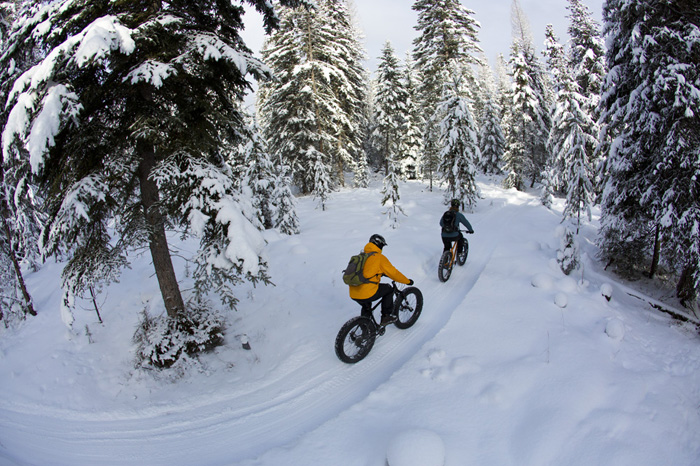 17 Oct

Fat Bike Weekend: February 5-7, 2021 – CANCELLED

Join us for an epic weekend of fat bike fun!
CANCELLED FOR 2021
Date: Friday, February 5-7, 2021
Spend an awesome weekend at Nipika riding the best fat bike trail system out there! (Our fat bike trails are made and groomed specifically for fat bikes.)
The coaches will help you polish your techniques and build your confidence. We'll go on group rides during the day and night (lights required). And we'll also have a mechanical session to keep your bike in peak condition.
Accommodation, all meals, and coaching are included. There's only space for 12, so book early!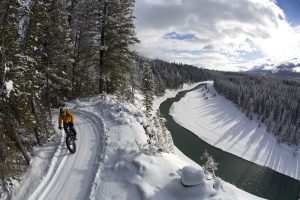 $525.00/person + tax
All meals, accommodation and coaching. 
Friday
3:00 – Check-in
4:00-5:30 – Leg stretcher bike ride
6:00 – Dinner and "what do you want out of this" talk
Saturday
8:00-9:00 – Breakfast
9:30-12:00 – Skills session and group ride on the north trails
12:30 – Lunch
1:30 – Chill time: sauna, massage, rest
5:00-6:00 – Early dinner
6:30-8:00 – Night ride (please bring bike lights or headlamps)
9:00 – Beers and gears tech talk
Sunday
9:00 – Breakfast (come dressed to ride)
10:00-12:00 – Group ride on the south trails
12:30 – Wrap up and bag lunch
1:00 – Check out
Start your fat bike adventure here!