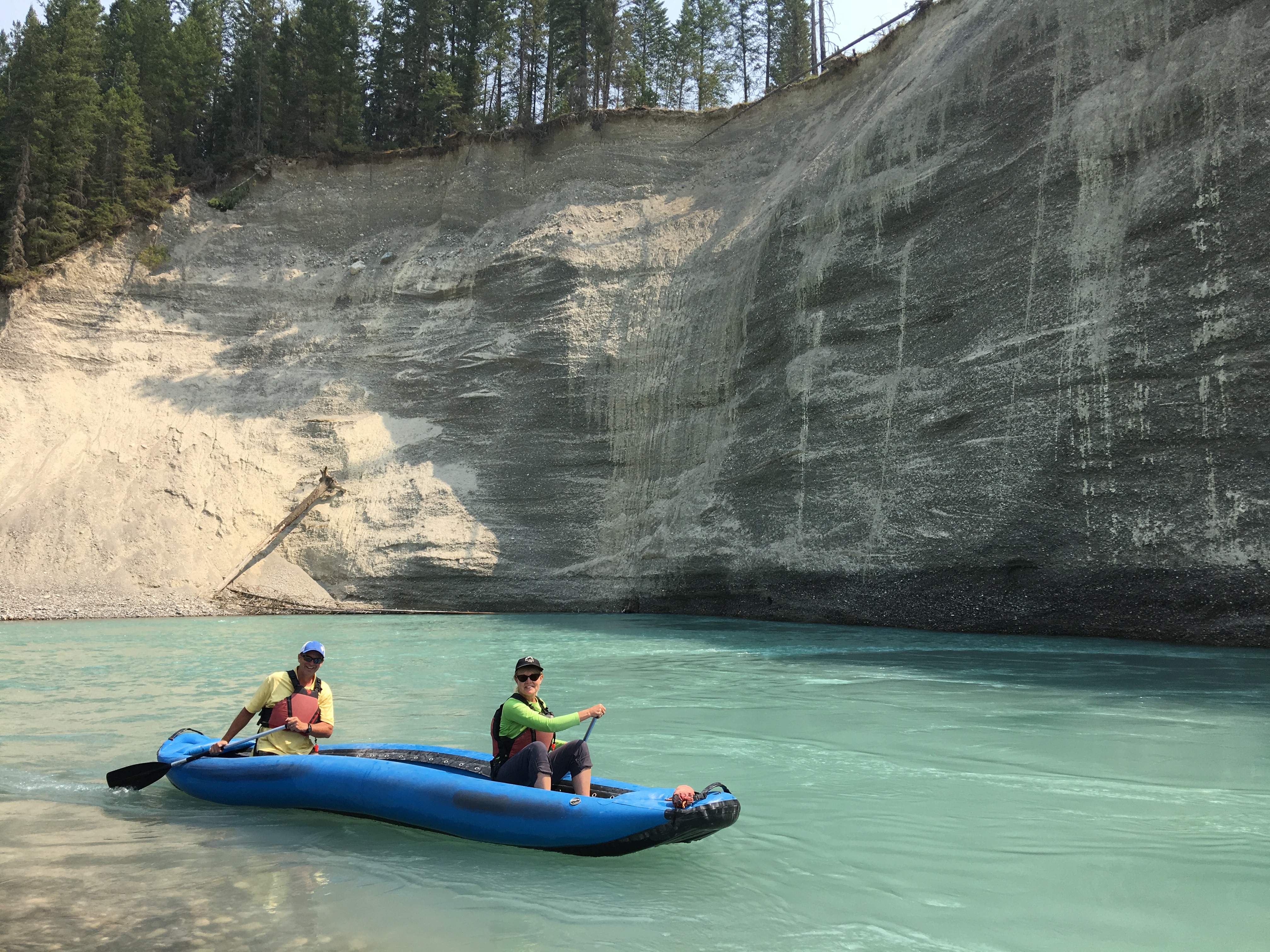 27 Sep

Kootenay River Canoe Trip

This trip is the perfect mountain river escape for any adventurer!
Sunday, July 4 – Friday, July 9, 2021 – FULL
Sunday, July 25 – Friday, July 30, 2021 – FULL
Sunday, August 15 – Friday, August 20, 2021
The Kootenay River is an exciting whitewater run through the beautiful Canadian Rockies of southeastern British Columbia. The river offers a wide variety of rapids and scenery.
Experience two nights (the first and last) at our eco resort in beautiful log cabins and three nights camping at various spots along the river.
Any adventurous paddler can enjoy this trip. In our stable, inflatable SOAR canoes, anyone can handle the rapids. Experienced canoeists will appreciate the constant current, numerous rapids, and exceptional scenery.
Sunday
Arrive at Nipika throughout the afternoon, meet the group, dinner and hike around Nipika, trip orientation
Monday
Equipment and safety session
Kootenay National Park reach – paddle the upper Kootenay River to camp at the Cross River
Tuesday
Canyon reach – paddle from the Cross River to Palliser River
Wednesday
White reach – paddle from the Palliser River to Gibraltar Rock
Thursday
Paddle from Gibraltar to Canal Flats
Shuttle back to Nipika
Friday
Relaxing morning at the resort and departure
What's included?
Guides
5:1 ratio
Accommodation
two nights at Nipika in family-style log cabin, shared accommodation
three nights camping along the river
Meals
group prepared meals at Nipika (dinner day 1, day 2 breakfast, day 5 dinner, day 6 breakfast)
excellent trail meals and snacks from Day 2 lunch to Day 5 lunch
wine and beer with dinners
Canoe equipment
SOAR two-person, high-quality inflatable canoes
paddles, PFDs, etc (you may bring your own)
Expedition equipment
kitchen / group tarp, cooking stoves, utensils, dishes, etc
free standing custom expedition dome tents – 2 per tent
packs and barrel packs for expedition gear and group meals
Safety equipment
first aid, safety, rescue, and repair kits
Transportation
shuttles between Nipika and the river on Day 2 and Day 5
transportation of guides, group gear, food, etc.
What isn't included?
Personal clothing and gear (a recommended clothing & equipment list will be provided)
Travel between your home and Nipika
Optional shuttle between Calgary Airport and Nipika – $125 each way
Any hotel accommodation or meals other than those listed above
Souvenirs, purchases of a personal nature, personal phone calls, etc.
Any additional expenses or costs incurred as a result of delays to the trip caused by factors beyond our control – i.e. weather, water levels, flight delays, etc.
Trip fee: $1,895.00 + tax
Don't miss out on the adventure!