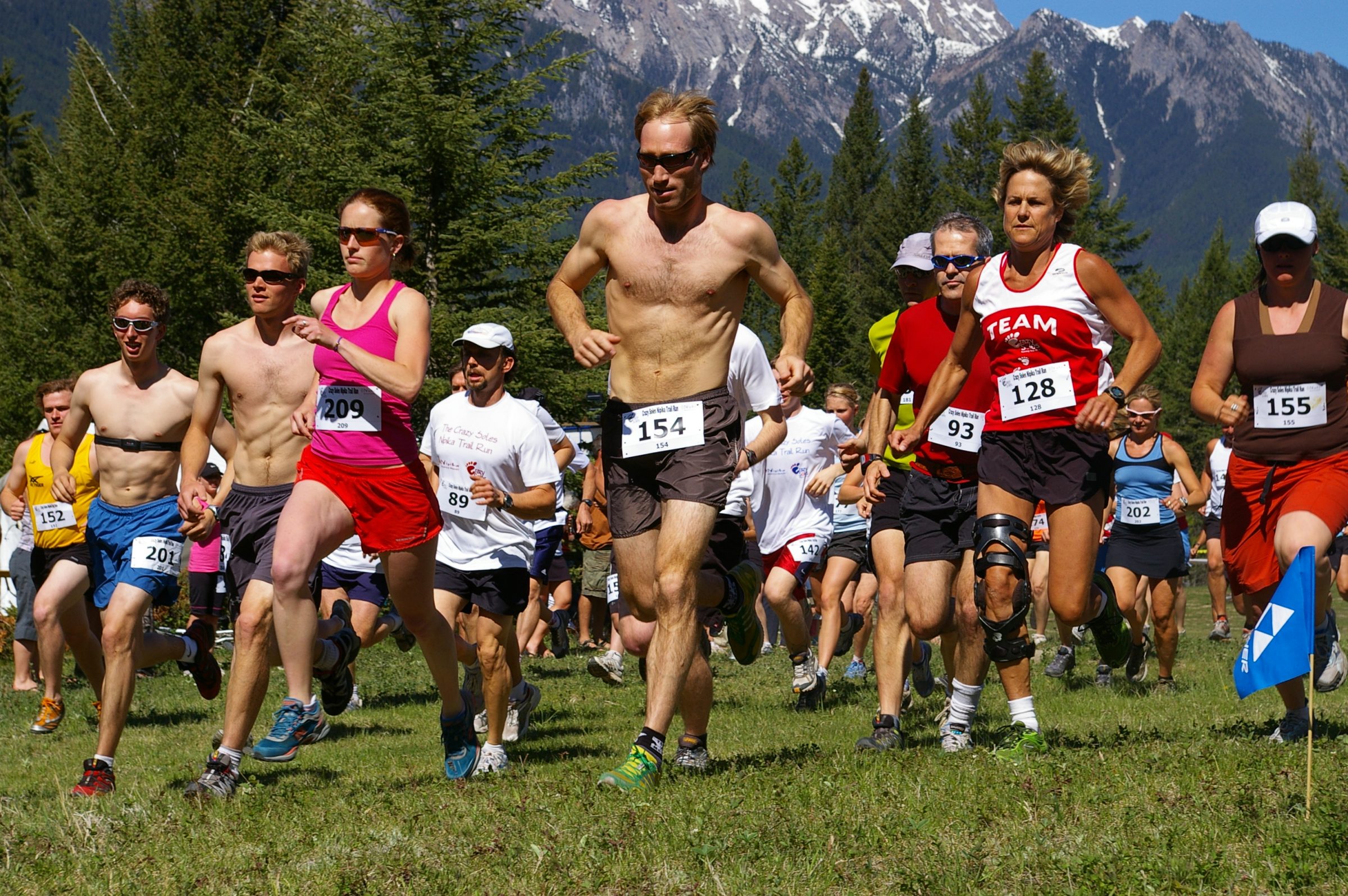 14 Jan

Crazy Soles Nipika Trail Run – May 28, 2022
Nipika Mountain Resort has extensive singletrack and ski trails that are superb for trail running.
Saturday, May 28, 2022 
Start times
10am start time for 25 km
10:05am start time for 3 km
10:10am start time for 1.5 km
11am Start Time for 10k
11:05am Start Time for 5k
Crazy Soles (Invermere):
Friday, May 27 (10 am – 6 pm)
Nipika:
Saturday, May 28 (8:30 – 10:30 am)
Barbeque!
Join us for a barbeque and awards ceremony after the race at the Nipika Day Lodge. BBQ is included with race registration and additional tickets can be purchased on site.
Presented for all age classifications in the 25km and Top Male and Female in the 10km distance. There are lots of great draw prizes for all participants.
Check back in winter for '22 race registration!
25 km (Male/Female: under-19, 20-29, 30-39, 40-49, 50-59, 60+)

10 km (Male/Female: recreational one category)

5 km (Male/Female: recreational one category)

3 km (Male/Female)

1.5 km kids' run  (registration can be done the day of for this event only)
The 25 km course incorporates a 10 km and a 15 km loop, set along the Kootenay and Cross Rivers.  The 10 km loop is predominantly singletrack (get out quickly if you want to run fast).  The 5 km, 3 km and 1.5 km loops incorporate some singletrack and stay very close to the Nipika meadow area.
Luxury cabin accommodations and primitive camping are available at Nipika.  Contact info@nipika.com for more information or to make a reservation.