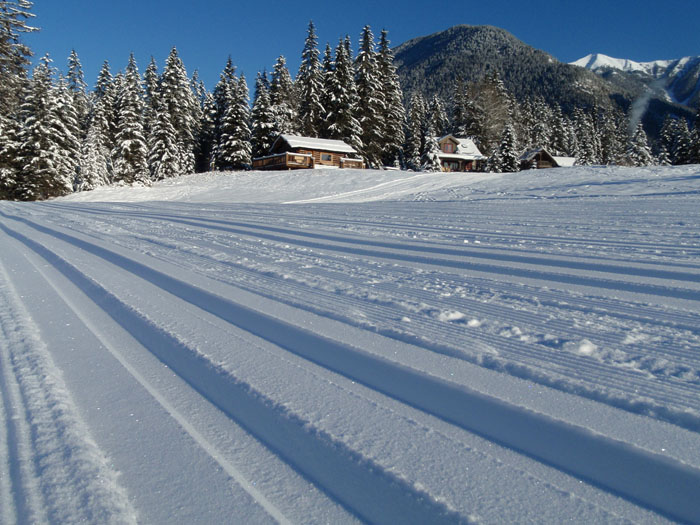 01 Jun

Cross Country Ski Lessons

Thanks for a great season!
Thanks for a great season! Check back later to sign up for a winter '22/'23 lesson.
Join us for a cross country ski lesson! Our ski instructors can help you achieve your goals this season, whether it's learning to cross-country ski or to reach the podium in your next loppet.
Lessons take place on Nipika's professionally groomed trail system. We offer lessons in classic and skate technique to small or large groups.
Lyle Wilson, Nipika's Ski School Director, coached Canada's Olympic cross-country ski teams in the 1988 and 1992 winter games.
Group
$60.00 per adult
$40.00 per youth (under 12)
Lessons begin with a quick meet and greet and equipment discussion (fit, wax, etc) before moving to the teaching area. During the lesson you work on skills and simple progressions to develop your technique to become an efficient skier.
It ends with a ski on the trail system to work on what you learned.
Group lessons are available at 10am and 1pm. Book with your family or friends!